Thursday Evening Women's Bible Study
Beginning Sept. 16th and running through Nov. 11th, Carol Elliott will be teaching a 9-week study using Jen Wilkin's book entitled "Sermon on the Mount."

Classes will be held from 6:00 to 7:30 pm. Together, we'll take an in-depth look at the words of Jesus as He challenges us to think differently about repentance, salvation, and sanctification.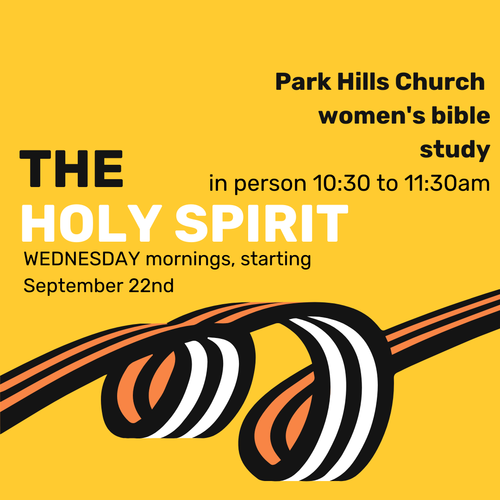 Wednesday Morning Women's Bible Study
On Wednesday mornings beginning Sept. 22nd and running through Nov. 10th, Judy Fosler, Ellie McClanathan, and Merri Lane will be teaching an 8-week study on the Holy Spirit! Classes will be from 10:30-11:30am.

We'd love for you to pop in or bring a friend each week as we explore how the Holy Spirit describes Himself in the Bible!
Refit is an uplifting dance-based workout experience that invites women to be a part of an amazing community.
Join our Facebook Group for more info!
Instructors:
Beth Wichman
(815-541-1183),
Deb Honecker
(815-618-9339)
WE BELIEVE:
The heart is more important than a muscle, a person is more than a body, and relationships are as important as results.

CLASSES:
Monday, Tuesday, Thursday: 5:30-6:30pm
Saturday: 8:30-9:30am

COST:
$20 for a month of unlimited classes
$15 for a 5-class punch card
$4 for a one class walk-in
(Please let us know if cost is an issue and we can help!)